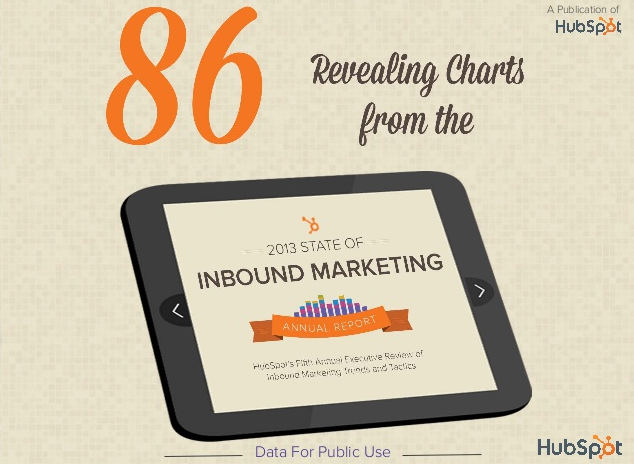 I love reading great writing, which is what we aim to deliver consistently on this blog. But sometimes you're just looking for a compelling piece of data to plug into a presentation or support a point you're making in your writing. Well, if that's what you need today, then this post is for you.
Here, we've compiled the ultimate resource of charts (86 of 'em in the SlideShare below!) and statistics from the recently released 2013 State of Inbound Marketing Report. Feel free to use this data in your own content, tweet the stats you find most interesting, or just enlighten yourself about the current state of inbound marketing.
Principal blog authors advocate a
forum wordpress plugin
for your Wordpress web sites.